We seek long-term collaborations that rely on respect and mutual trust.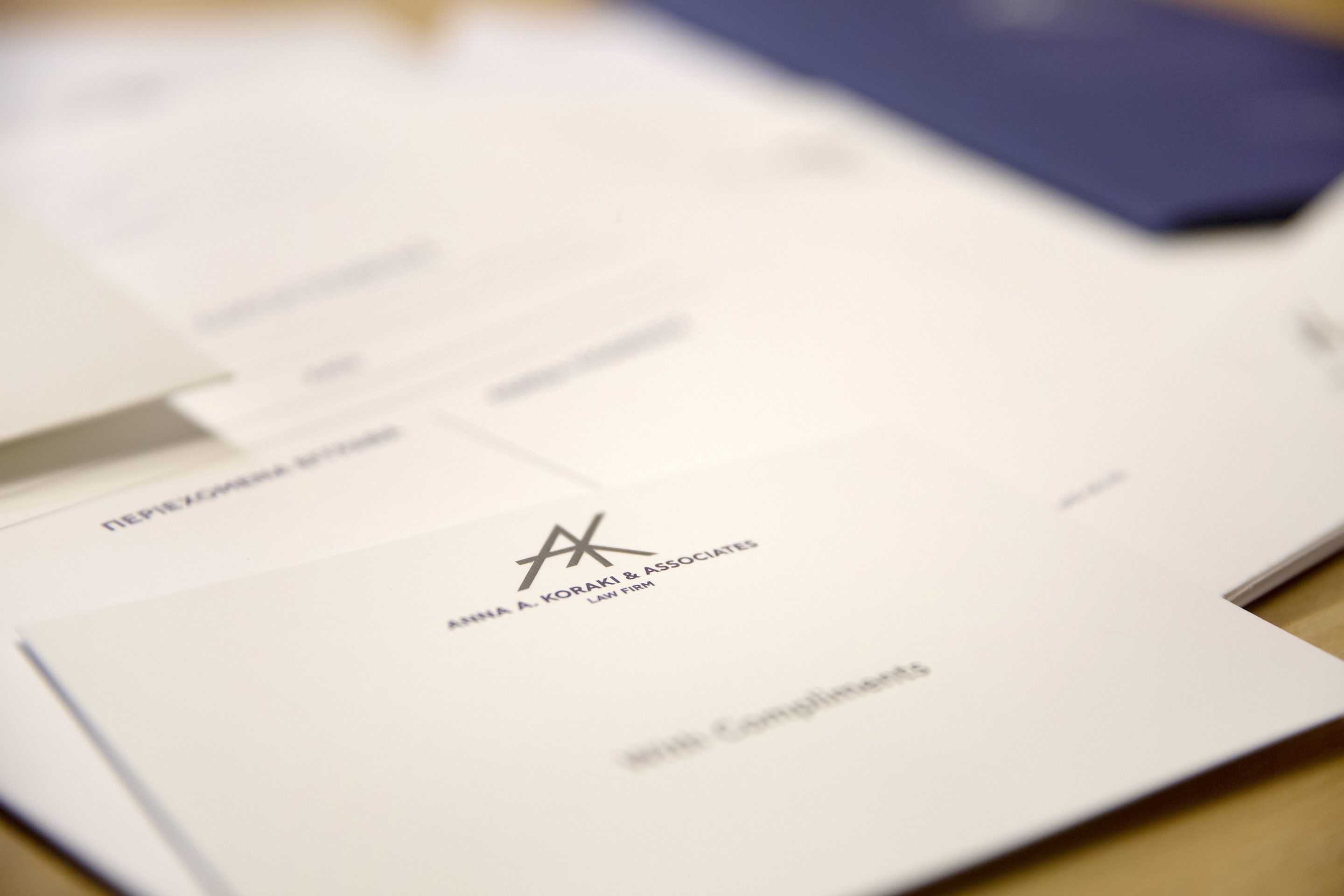 We follow a customised approach in every case we handle.
Anna and her team did an amazing job with my property purchase in Sifnos. They were efficient, friendly, professional and made the process as easy as it possibly could be. The fact I was in London, not Greece, during the whole process wasn't a problem for the team and I think they went over and above my expectations to make sure everything was stress-free for me. They helped me to open and Greek bank account and dealt with the transfer of utilities to my name also, as well as dealing with the Greek tax authorities on my behalf. All of this was carried out with perfect English and with good communication on the progress of the purchase. I recommend Anna and her team very highly for anyone looking for an honest, knowledgeable law firm in Greece.
Director, Migrations and Change Management
Change Program
DEP – Technology
Thomson Reuters
Having researched a number of Greek legal firms and lawyers to complete the conveyancing on a property in one of the Greek islands for me I contracted Athens based Anna Koraki & Associates to complete the legal side of the purchase. The purchase was not as straight forwards as some might be due to the amalgamation of a number of parcels of land. Anna Koraki and her team were able to keep me informed of all the key points during the purchase, identifying areas of legal concern where appropriate, explaining the finer details of Greek property law along with providing excellent communication in English throughout. I have and will, continue to use their legal services for further property matters and other personal Greek legal requirements based on their professional and legal experience as well as customer service.
Health Safety Environmental Specialist, London
Ms. Anna Koraki of Anna A. Koraki & Associates came to our assistance when our son suddenly died in hospital here in Athens. We had just arrived from the United Kingdom after hearing that he was ill, and she came to our rescue, helping us with the complicated legal work required, with documents in Greek (which we did not understand). Subsequently she undertook all the legal work required to close his estate and pay off the mortgage on his apartment, involving assets in three different banks in Athens. Without her sympathy and efficiency, we would have found this daunting task extremely difficult, and we are very grateful for her patience and persistence over the long period needed to settle his affairs.
Dr Murrray & Mrs Fiona Steele
Η συνεργασία μου με την Δικηγορική Εταιρία ΑΝΝΑ ΚΟΡΑΚΗ & ΣΥΝΕΡΓΑΤΕΣ χαρακτηρίζεται από επαγγελματισμό, συνέπεια και παροχή υπηρεσιών υψηλού επιπέδου. Από την πρώτη ήδη επίσκεψη μου στην έδρα της εταιρίας, μου εξήγησαν με απόλυτα κατανοητό και απλό τρόπο τις επιλογές που είχα και τις πιθανές λύσεις του ζητήματος μου. Η θετική έκβαση στην υπόθεσή μου εδραίωσε την αρχική μου πεποίθησή ότι πρόκειται για επαγγελματίες οι οποίοι διακρίνονται από ήθος, συνέπεια και σεβασμό προς τον πελάτη και την υπόθεσή του.
Εδώ και 20 χρόνια, η δικηγορική εταιρεία Άννα Κορακή & Συνεργάτες χειρίζεται όλες τις υποθέσεις μας, είτε αυτές αφορούν την εταιρία, είτε σε προσωπικό ή οικογενειακό επίπεδο. Πρόκειται για επαγγελματίες σοβαρούς, ηθικούς, ενημερωμένους, συνεπείς και μεθοδικούς. Δεν υπήρξε ποτέ καμία καθυστέρηση ή δικαιολογία, είτε επρόκειτο για διεκπεραίωση μιας δύσκολης υπόθεσης κληρονομιάς από το εξωτερικό ή διαπραγμάτευση της εταιρίας μας με κάποια Τράπεζα ή απαίτηση οφειλής από κάποιο αφερέγγυο πελάτη. Η ενημέρωση τους και η τεχνογνωσία τους δεν περιορίζεται μόνο σε νομικό επίπεδο. Θα συνυπολογίσουν τα φοροτεχνικά, το ενδεχόμενο ρίσκο σε επίπεδο φήμης και πελατείας και δεν προσεγγίζουν τα θέματα μονόπλευρα. Η σιγουριά και η αυτοπεποίθησή τους συντελούν στην αίσθηση ασφάλειας, καθώς δεν είναι ρηχά σοβαροφανείς, αλλά μεστοί και ουσιαστικοί. Η Άννα Κορακή είναι ο πρώτος άνθρωπος που απευθύνομαι εξαιτίας της ψύχραιμης κρίσης της και της δίκαιης αντιμετώπισης που πάντα επιδεικνύει.
Εκπρόσωπος & Διαχειριστής της "Τυπογραφείο Γεωργαλλίδης – Γραφικές Τέχνες", Αθήνα